A1
A2
A3
A4
B1
B2
B3
B4
B5
B6
B7
B8
B9
E1
E2
E3
E4
E5
E7
E8
E9
D1
D2
D3
C2
RD01 - 34
RD35 - 47
RD48 - 54
TOWNHOUSES C3, C4, C5
100% VYPRODÁNO
100% SOLD
7 PRÉMIOVÝCH
RODINNÝCH DOMŮ
Poslední etapa
Poslední etapa výstavby nabízí 7 exkluzivních rodinných domů s privátními jižními zahradami a s krásným výhledem na Strahov a do košířského údolí.
Sales centre
Florentinum
Na Florenci 2116/15, Nové Město, 110 00 Prague 1
Phone: +420 800 555 995
E-mail: waltrovkapentarealestate.com
Open hours:
Monday, Wednesday, Friday: from 9 am to 1 pm
Tuesday and Thursday: from 1 pm to 6 pm


We have taken all necessary sanitation and hygiene measures to ensure
you can choose your new home safely and without any worries whatsoever.

For your utmost convenience, we wish to ask you to always make an appointment in advance,
either by calling at: 800 555 995, by project's website or by email: prodejpentarealestate.com.

When visiting the sales centre, please follow all the safety measures,
such as covering your mouth and nose with protective equipment and disinfecting your hands.

We are looking forward to your visit.
Sales team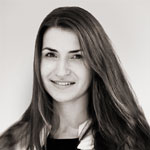 Irena Šolková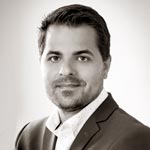 Michal Bakaj